Meaning of ENEOS brand & logo
ENEOS was coined from 2 words including "ENERGY" and "NEOS that means NEW in Greek" in order to convey the business philosophy of JX Nippon Oil & Energy: Enable customers' full satisfaction by diversified environment-friendly energy products.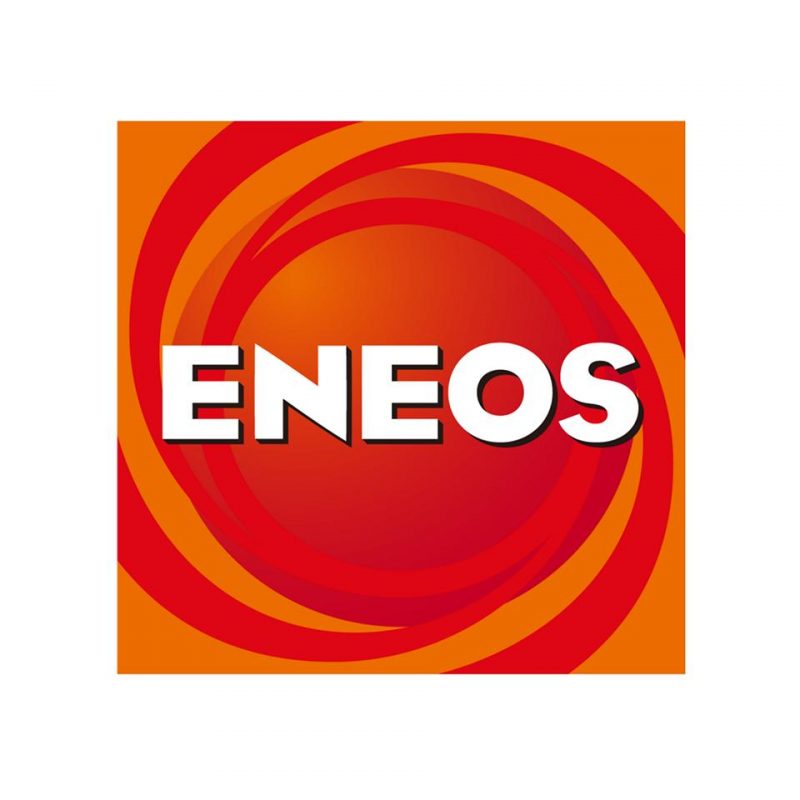 The logo's key colors are orange and blurred red, which are all colors of energy. The globe in the center represents "Reliability" and "Continuity". The spiral spreading out symbolizes "Creativity" and "Innovation" in all business activities of ENEOS.
ENEOS: Brand of global prestige
Until now ENEOS has been present and trusted all over the world as a top-end choice of quality and eco-friendliness.
(ENEOS map in the world: http://global.eneos.com/)
Europe – Middle East – Africa – China – Asia – North America – Central & South America – Oceania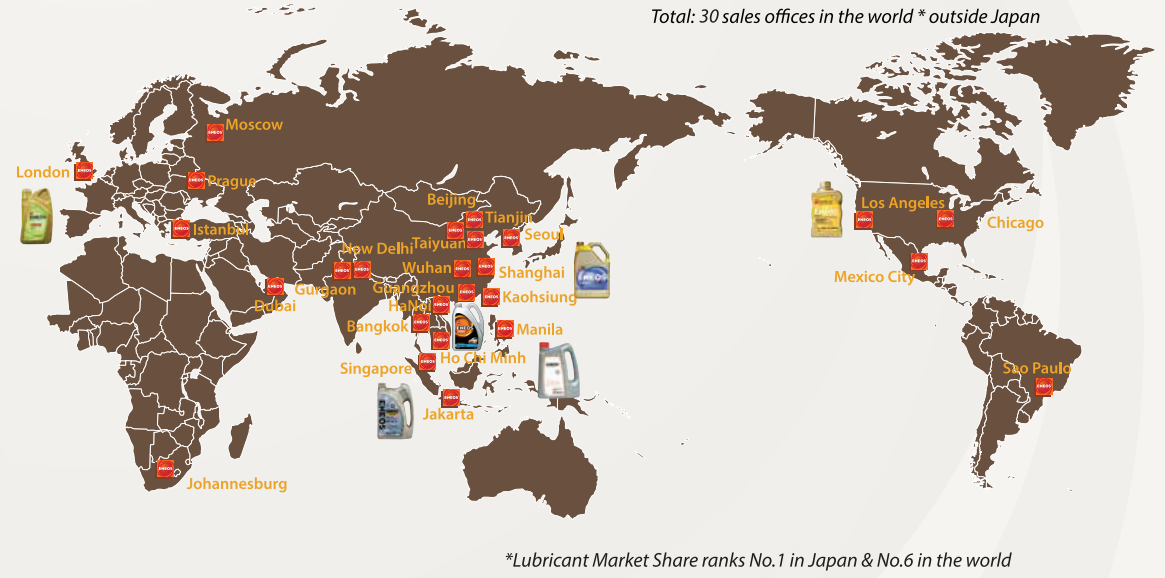 Messages from General Director
JX Nippon Oil & Energy Vietnam, the 100% foreign-owned company, was established on September 2012. In 2013, our manufacturing factory officially came into operation in Dinh Vu Industrial Zone (Hai Phong), which marks our long-term commitment to investment in Vietnam. This is our 8th overseas lubricant factory that applies the most advanced assembly filling line to optimize productivity.
In terms of the feature of factory facilities, the pipe system is well specialized by the "hose connection" technology. Just change pipe connections to be able to switch pipelines flexibly, increasing accuracy in the manufacturing process, the product quality and the productivity. The "hose connection" technology can adapt perfectly with any fluctuations in product demand and structure, and at the same time help minimize the waste of raw materials.
Furthermore, our factory has installed 2 high-speed oil pumps filling lines for 1L bottles. At a maximum speed, we can fill up 9,000 oil bottles per hour. This is currently regarded as the world's highest-speed oil pump filling system.
By building up the modern factory in Vietnam, we are now able to manufacture high-quality lubricant products, provide good services and do commercial activities by ourselves, meeting our customers' increasing oil demand for kinds of machine in many industries, especially motorbike and automobile ones. Currently, we're putting Vietnam as our target market to supply diversified lubricant products, and in the future will head for exporting to neighbor countries.
The friendship and cooperation between Vietnam and Japan has become closer in many areas. All the staffs of ENEOS will make endless efforts to contribute to the development of Vietnam in general, Hai Phong City in particular, via our business activities, and we hope to get continuous encouragement and support from our dear Partners and Customers."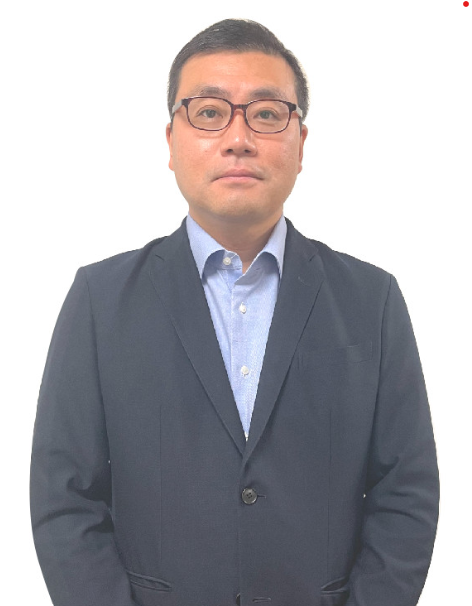 Mr. Eiichi Hosoki – General Director of JX Nippon Oil & Energy Vietnam