JX Nippon Oil & Energy Vietnam is one of the subsidiary companies of ENEOS Corporation- Japan's No.1 energy corporation that specializes in oil refining and doing business on lubricant. Being in Haiphong, Vietnam since 2012, JX Nippon Oil & Energy Vietnam has proudly provided high quality products to Vietnam market, meet strict standards of customers on fuel economy, increase engine life and environmental friendliness.
On 12th January 2021, the Saigon football team held a kick- off ceremony and signed a cooperation agreement with sponsors and strategic partners in the 2021 season at Times Square (HCMC).On this occasion, JX Nippon Oil & Energy Vietnam is honored to sponsor Saigon Football Club, contributing to the growth and professionalism of the team in the coming time.
The Saigon Club is the football team that won Bronze medal for the V.League 2020. The host team of Thong Nhat Stadium (Saigon FC) made surprised with  the series of 11 unbeaten matches and ended the V. League 2020 season  with the top 1 position.
Following up the success of the 2020 season and the support from sponsors, the Saigon team is expected enter the V. League 2021 with many new achievements, promising to dedicate a lot of interesting football matches in coming time.
Some photos taken during this event: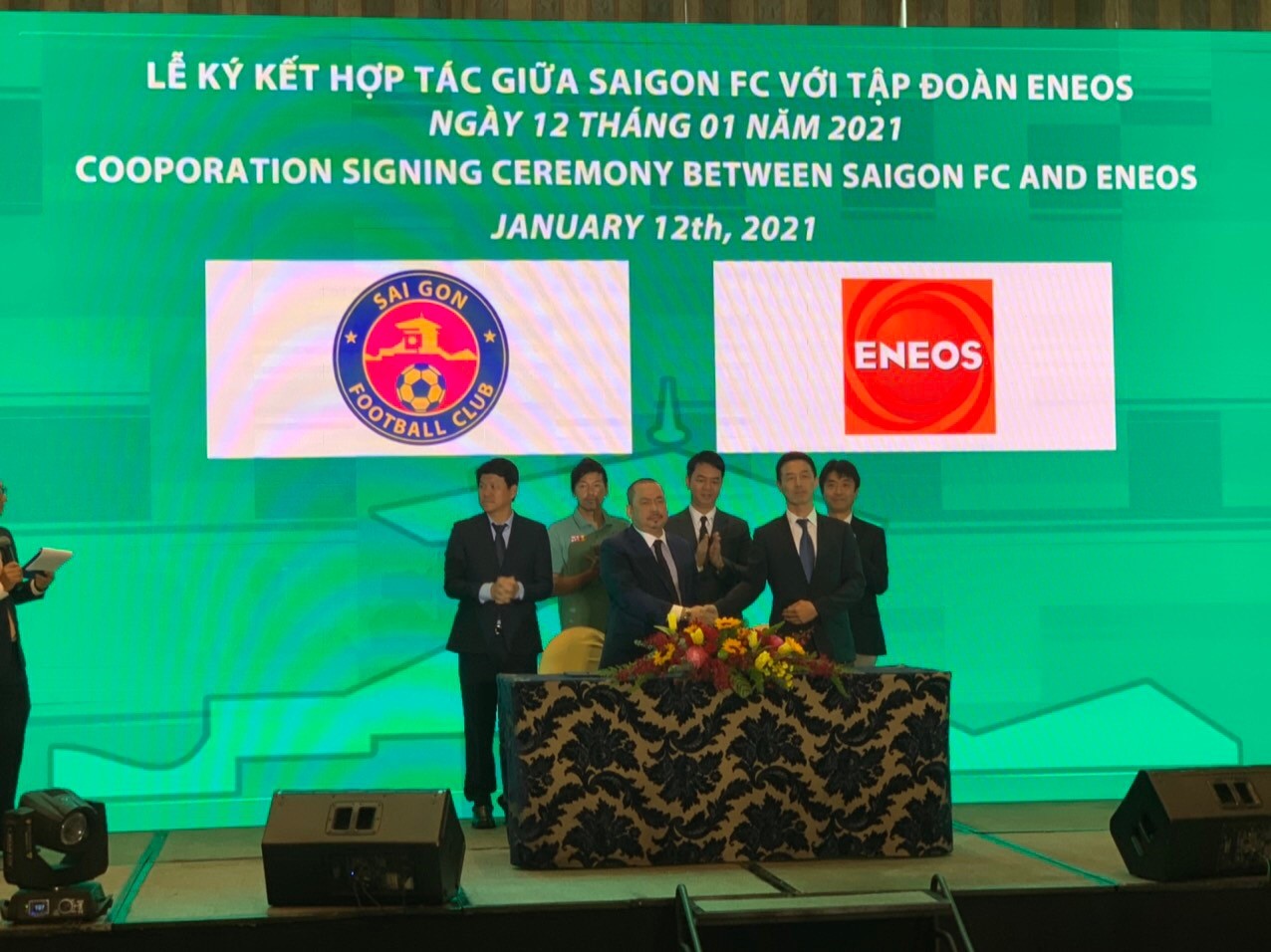 Mr. Naoto Yoshioka- General Director of JX Nippon Oil & Energy Vietnam signed sponsorship agreement with SaigonFC representative in the kick off ceremony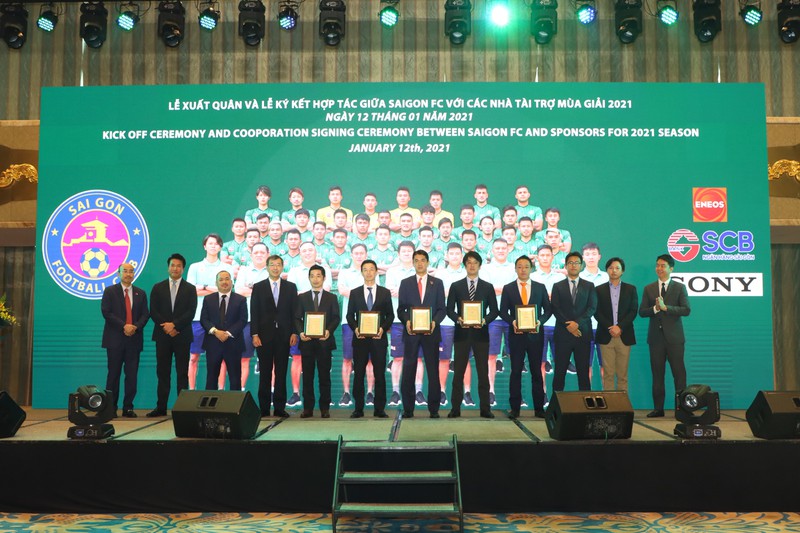 JX Nippon Oil & Energy Vietnam representative and other sponsor representatives received certificate from organizer